The Story of Can-Am RV Centre
As written by Andrew Thomson, Jr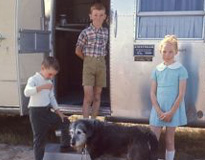 You could say that Can-Am can trace its beginnings back to 1967 when Andy Cairns Thomson, my dad, made what turned out to be a life-altering decision: he sold his old trailer and purchased a 1965 30' Airstream.
Dad, my mom Ruth and their children—myself, Nancy and Kirk—had always loved camping, and now we happily extended our travels to include Airstream Rallies across the country.
At the time, Dad was employed by Otis Elevator Company in Toronto and was known as a mechanical trouble-shooter with proven talent to resolve difficult technical problems.
In the 1960s, Airstream travel trailers were dramatically more complex and advanced than any other RV on the market; however, compared to the elevators in a 50-storey building, they were still pretty simple.
At the Airstream rallies, Dad was constantly in demand to "just take a look at this." It rapidly became apparent to Dad that an Airstream store with a technically advanced service department would be a solid business venture and a great way to use his mechanical prowess and creativity to help the many people who enjoyed RVing as he did.
In 1969, with the financial backing of Airstream owners Al Hamill and Dr. Lew Hersey, Dad launched such a venture. Can-Am Trailers was born.
The early years
The cost of land in the Toronto area made a large service department unaffordable there. So, in February 1970 at age 39, Dad left his safe job, sold his Toronto home and relocated his young family to London, Ontario.
The partners purchased 17 acres on Highway 4 between Highway 401 and the then-to-be-built Highway 402, in the southwest corner of London, known then as Lambeth. They built a facility that housed four large indoor service bays—something that was unknown in the RV industry at that time—and a small office and reception area.
Dad worked tirelessly to make the venture a success. It wasn't uncommon in those early years for Mom to pack up dinner and us kids to go to the dealership so we could eat with Dad. On nights when he did come home for dinner, we learned to eat quickly so he could get back to the shop again, often taking Mom with him to help with bookwork or preparing trailers for delivery.
News of Can-Am's unique and high-quality service spread throughout the RV network. Dad knew little about selling RVs, but he believed Airstream was the best trailer available. Shored up by the steady
demand for its service offerings, Can-Am survived those formative years and began to thrive. In 1972, Can-Am was recognized as Canada's largest Airstream dealership.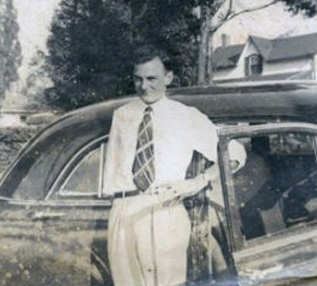 In 1974, Airstream launched the Argosy motorhome ("the painted Airstream") and Can-Am expanded our inventory to include motorized RVs. Two decades later, the dealership took on a line of high-quality fifth wheels to complement our travel trailer and motorhome offerings.
A family business
Can-Am remained a family business. In the early years, Mom helped Dad out at the shop, and throughout high school, Nancy, Kirk and I would work there on weekends. In the early '80s, during those years of double-digit interest rates, Dad bought out his silent partners.
I could hardly wait to graduate so I could be at Can-Am full-time. Nancy followed me straight into the business and we both enjoyed our work with customers. Little brother Kirk went off to Toronto where he completed his undergraduate degree in Marketing, but after a few years of working for a major Canadian firm, he found his way back to Can-Am as well.
From the beginning, Andy Sr. was always very fussy about properly setting up hitches and matching the right tow vehicle with a trailer.
In 1977 when car manufacturers began to produce smaller vehicles, everyone felt it was the end of the RV industry. But not Dad. He applied his considerable technical skill to the problem and soon proved that the smaller cars, with smaller engines, were actually superior tow vehicles.
This brought a whole new group of clients to Can-Am and for several years we sold more properly outfitted tow vehicles than we did trailers. Our continuing journey of learning more about hitches, tow vehicle properties and towing in general began.
I spent many of my teenage years working alongside my Dad at the shop. We'd spend hours reasoning out towing challenges and experimenting with vehicles, trailers and hitch combinations. And eventually my younger brother Kirk got pulled into the process too. Together, we developed a body of knowledge that forms the foundation of Can-Am's towing expertise today.
In the 80s and early 90s most tow vehicles had 150-170 horsepower so low aerodynamic drag was crucial for towing performance. At the time Airstream was about the only aerodynamic travel trailer available and so Airstream was the only trailer we carried.
In 1996 we were excited to see some lower profile trailers with torsion axles and more aerodynamic profiles coming onto the market. These were a natural fit for Can-Am so we added premium product lines of this nature. In 1992, NuWa convinced us that high-quality fifth wheels would complement our trailer inventory and over the years, our fifth wheel offering has grown to include DRV, Cougar and Prime Time.
Today, Can-Am has 14 service bays, and our Parts & Accessories department, branded as RV Outfitters, is 10 times the size of the original, making it one of the largest in Canada.
We find it interesting to note that there are many RV dealers that sell two or three times as many RVs as Can-Am, but have far fewer service bays and technicians than we do.
At Can-Am, we remember that service and technical expertise built our company and it is always our top priority. We believe that selling an RV is just one step in our relationship with our customers.
Our customer care includes:
educating our customers about travelling and living in an RV
ensuring they are equipped to tow safely and securely
helping them find the RV that suits their needs and desires
preparing that RV for delivery, and
servicing that RV well into the future.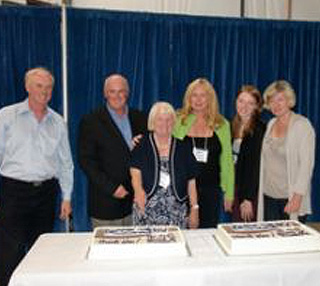 In September 2010, we celebrated Can-Am's 40th Anniversary with more than 200 customers—many of whom continue to be friends—all of our staff, my mother and my sister (who married and relocated to the Niagara region). Sadly, we lost my father in 1992 but my brother Kirk and I are proud keepers of his legacy.
Dad always kept the coffee pot on for customers, friends and those who wanted to stop in and find out what Can-Am was all about. We continue that tradition today.
Stop in any time for a coffee, share travel stories with other members of the Can-Am family, take a test drive or just look around. We'd be delighted to welcome you to our store and think you'll find that a visit to Can-am is a unique RV experience.